This talk provides an overview of director Cheng Yu-chieh's work, focusing on his feature films Do Over (一年之初, 2006), Yang Yang (陽陽, 2009), My Little Honey Moon (野蓮香, 2012), and Wawa No Cidal (太陽的孩子, 2015), as well as his television series Days We Stared At The Sun (他們在畢業的前一天爆炸, 2010 & 2017). Cheng's work can be productively approached in terms of his thematic preoccupations, for example with characters who are, or feel, marginalized, their stories exposing the tension points in contested notions of national identity. Dynamics of performance are central to this vision, as the characters – including Thai and Vietnamese immigrants, and kids in indigenous tribes – challenge the roles that society requires them to literally or figuratively act out. Cheng does not prioritize consistency in his formal approach, which varies, though stylistically his work sits at the intersection of film and television. If Taiwanese cinema of the last decade is arguably not best defined in terms of its consistency of form, then Cheng's work seems emblematic of recent trends in how the director maps contested notions of space and place. Days We Stared At The Sun, for instance, seeks out sites of political awakening, tracing connections between places in the 'hometown' (where the seeds of activism are sown as a result of localized, personal experience) and the 'centre' (where change is enacted on a national, mediated scale). There is a self-reflexive component to this, as in 2017 Cheng reflects on the implicit radicalism of his 2010 series. Where, he asks, does political change begin? It's a question that resonates across his work, and arguably a useful way of approaching recent Taiwanese cinema more generally.
---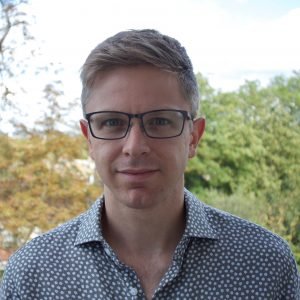 Speaker Biography
Christopher Brown is a senior lecturer in filmmaking at the University of Sussex. He has written on post-2008 Taiwanese cinema, film practice-as-research, and 1970s American cinema, and co-edited a collection of essays entitled The Cinema of the Swimming Pool. As a practitioner, his films include Remission (2015), which was distributed by Peccadillo Pictures and available to rent on platforms such as BFI Player, and Coccolith (2018), an experimental drama shot in the Ramsgate wartime tunnels. He is the academic consultant for Queer East, a festival that showcases South and East Asian LGBTQ+ films to UK audiences. His book on recent Taiwanese cinema is forthcoming.
*This event will be held online through Microsoft Teams. Links to this online Q&A session will posted on this event page and across the Centre's social media channels closer to the event start date.